I would love more American students coming to India than Indian students coming to America
January 27, 2015 12:44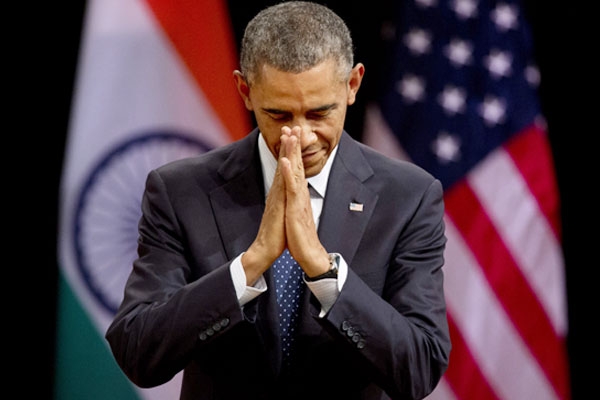 During the speech at Siri Fort Auditorium in New Delhi, US President Barack Obama came across many things which can better give the power of Indian youth, Indo-US ties, Culture of India.
Among his lines,' I would love more American students coming to India than Indian students coming to America' is most challenging and vibrant sentence for Indian Education System.
It can reflect our system of education and innovation of Indian students. The line gives the desire or dream of qualitative teachers and students. Indians run for the higher studies to US generally, it is the time to empower our teaching style, quality and applicability to attract the students from entire world as in the case of Nalanda University, Taxile University and Vikrama Shila University.
US President Barack Obama last time pointed out that 'India is not an emerging nation, India is Emerged One'
AW: Kannamsai