Entha Manchivaadavuraa Movie Review, Rating, Story, Cast and Crew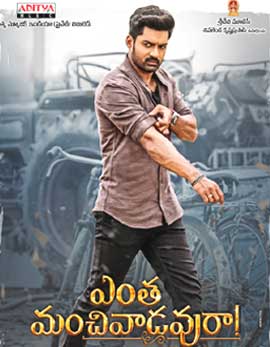 Rating:

Director:

Satish Vegesna

Cast:

Nandamuri Kalyan Ram, Mehreen Pirzada

Banner:

Aditya Music

Producer:

Subhash Gupta, Umesh Gupta

Music:

Gopi Sundar

Release Dt :

Jan, 15 2020
Story
Entha Manchivaadavuraa is the story of Balu (Kalyanram) who loses his parents at a young age after which his relatives leave him alone. He teams up with his friend Nandini (Mehreen) and starts an emotion supplier business for all those who are in need. Their theme is to supply relatives for a family when needed. Balu turns the son of Thanikella Bharani after which he gets into a rift with a sand mafia goon (Rajeev Kanakala). The rest of Entha Manchivaadavuraa is all about the consequences and how Balu resolves all the problems. Watch Entha Manchivaadavuraa to know about the entire story.
Analysis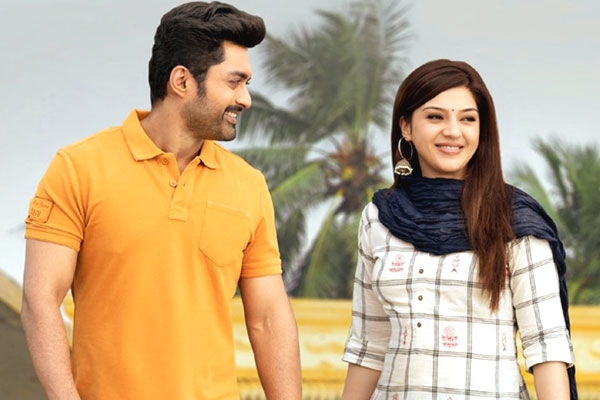 The first half of Entha Manchivaadavuraa has decent dose of entertainment, emotional drama and action episodes. Kalyanram along with all the actors sounded well in their roles. The narration and writing have been decent and the songs are well shot. The production values along with the performances are the major highlights of Entha Manchivaadavuraa. The interval episodes are well shot and the first half of Entha Manchivaadavuraa looks decent and keeps good expectations on the second half of Entha Manchivaadavuraa.
The second half of Entha Manchivaadavuraa is a complete downfall. The emotions looked forcefull and the entertainment will not appeal to anyone. The songs are well shot and the major plot has been left away. The second half of Entha Manchivaadavuraa is filled with unwanted drama that irritates the audience. The pre-climax and the climax episodes make the film even worse. The second half of Entha Manchivaadavuraa is a huge letdown. Entha Manchivaadavuraa will end up as a disappointment.
Performance
Kalyanram tops the show with his top-class performance throughout the film. He excelled during the emotional episodes and is a treat to watch. Mehreen is beautiful, gorgeous and performed well in the role of Nandini. Rajeev Kanakala tops the show with his performance but he has a limited screen presence during the second half of the film. Thanikella Bharani, Naresh, Suhasini and Sarath Babu did their jobs well. Vennela Kishore's role looked hilarious at times. All the other actors did their parts well.
Entha Manchivaadavuraa has a decent plot that has a large scope for emotional drama and entertainment. The screenplay and dialogues made the film fall flat. The music looks breezy and the background score elevates the film well. The cinematography work and the production values are the other highlights of the film. The editing work looks decent. Shatamanam Bhavathi fame Satish Vegesna fails once again in emoting the film in the right manner.
Final Word
Entha Manchivaadavuraa looks routine, predictable and is a boring family drama that has forced emotions. Kalyanram and his team performed well throughout.
Stills from this movie
Videos & Trailers