Rejoice Pizza Lovers! Domino's Launches Pizza with Pineapple Toppings and People Has Divided Opinions
May 14, 2019 06:42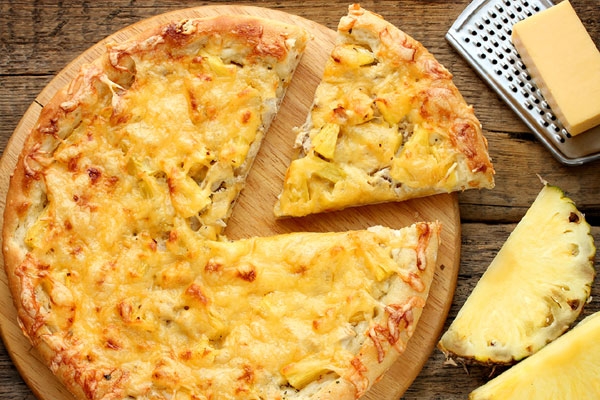 (Image source from: Today Show)
The time of rejoicing for all pizza lovers! Domino's has officially launched a new pizza named 'Hawaiian Spaghetti Pizza' that embrace pineapple as a topping. The pizza chain's new pizza is a limited edition offering and comes at USD 7.99.
The pineapple topped pizza is served with tinned Watties spaghetti, chunks of pineapple, ham and mozzarella cheese.
As the news of the pineapple-topped pizza went viral on social media, many tweeted they were excited to try the spaghetti pizza, however, pineapple doesn't seem to have excited many. 
Many commented saying that the combination of pizza and pineapple is simply crass and people should never have it.
But another said that the pineapples went perfectly with pizzas and taste good. Domino's New Zealand took to Facebook saying, "This is no joke! We've officially added Hawaiian SPAGHETTI pizza to our menu for a limited time only, with help from our friends at Wattie's NZ! (no April Fools this time)."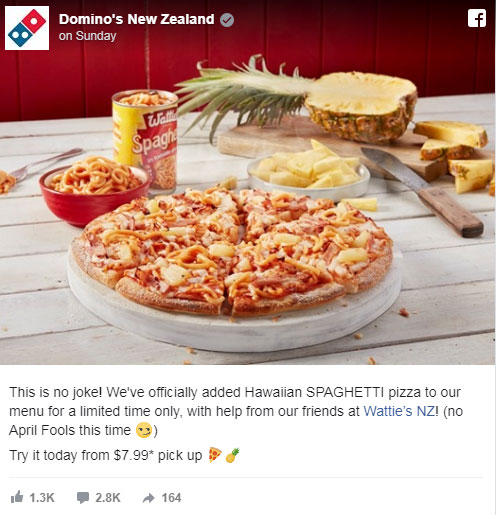 While one comment read, "Spaghetti on a pizza is actually really nice. Should do one with beef mince and cheese. Spaghetti bolognese pizza." While another said, " Take away the pineapple and u got urself a deal."
Meanwhile, another set of people questioned why there was spaghetti on pizza. As of now, it looks like a mix of ingredients, ideas, and opinions. We will have to wait for people to taste to rate to Hawaiian Spaghetti Pizza.
There's an age-old debate whether pineapple is an acceptable topping for pizzas or not - many people are all for it, others think it should be classed as an abomination to the human race.
By Sowmya Sangam