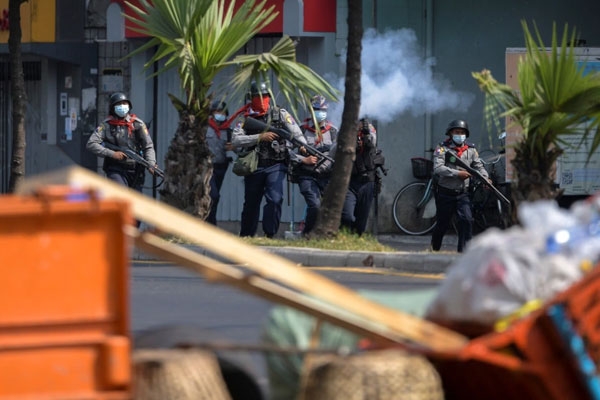 (Image source from: aljazeera.com)
The activists in Myanmar called for a help from the international community after the security forces took against the civilians. The country came to a standstill from February 1st. This came as the wake of the worst protests on February 28th. The cops and the security forces fired live ammunition on the protestors and the crowds. the incidents took place in Dawei, Yangon, Mandalay, Myeik, Pokokku and Bago. As per the reports coming from the United Nations Human Rights office, 18 people were killed in these protests and more than 30 people are wounded. The locals say that the numbers are much higher.
Some of them say that the cops are invading the houses and are breaking the fences, windows along with the doors. The searches are carried on and there are random arrests done without any warrants. The military leaders also changed the laws to conduct massive searches across the localities and detain all those who are involved in the protests. A Myanmar citizen called it a war zone. There are also talks that several shops and homes are looted by the cops and stealing food from the markets. Some of them say that Myanmar is turning into a massive battlefield.
Frequent gun fires are heard and some of the videos are posted on social media that went viral. Barricades are erected and several roads are completely blocked. The protestors are now demanding an international intervention.
By Siva Kumar