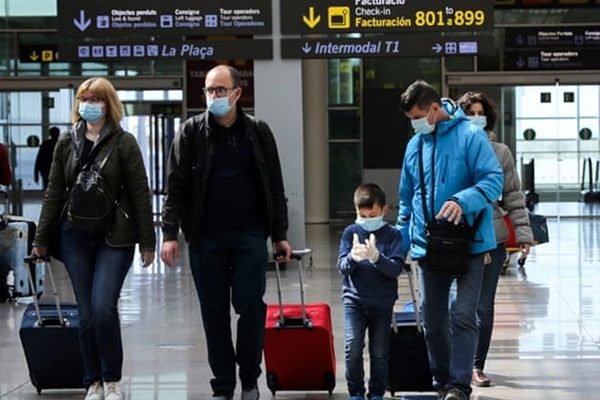 (Image source from: aljazeera.com)
Italy was touted as the epicentre of the coronavirus outbreak in the Europe but it looks like things have taken a turn for the worse in Spain as well. Following Italy, whose death toll stands at 7500+, Spain has crossed the number of total deaths recorded in China.
The country reported 700 deaths in a day, taking their toll to 3,434 currently. Spain reported 738 deaths on Wednesday, March 25, 2020, surpassing the total death count of China.
Spain experienced a sudden peak in their confirmed cases by 20%, taking the total to 47,610 as of March 25, 2020. Over 5000 people have recovered and have been released from the hospital.
According to the Spanish media, they even reported 23 deaths in a Madrid retirement home from the Covid-19 symptoms. There have been arrests conducted on people throwing stones at an ambulance transferring infected patients to another facility in the town.
With the sudden spike in the confirmed cases, several of the Spanish hotels have been converted to hospitals and quarantine centres to accommodate the people in need. Even the Madrid ice rink has been transformed into a temporary morgue.
The lawmakers of the country have extended the lockdown in the country for two more weeks till April 12, 2020.
Amidst all these reports, it has been witnessed that Italy has been hit the worst with the coronavirus spread in Europe with 74,386 confirmed cases and over 7,500 deaths. The country is at a state where the doctors have to make a decision on which patient will get a ventilator and which ones won't.
The total number of confirmed cases of the coronavirus disease stands at 451,355 cases with the death toll at 20,000+ cases.
By Somapika Dutta