Krishna Vrinda Vihari Movie Review, Rating, Story, Cast and Crew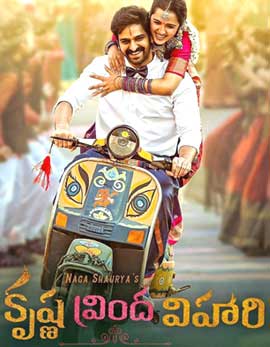 Rating:

Director:

Anish R. Krishna

Cast:

Naga Shaurya, Shirley Setia

Banner:

Ira Creations

Producer:

Usha Mulpuri

Music:

Mahathi Swara Sagar

Release Dt :

Sep, 23 2022
Story
Krishna Vrinda Vihari is the story of Krishna (Naga Shaurya) who comes from a traditional and orthodox Brahmin family. He moves to the city after he gets placed in a top Software Firm in Hyderabad. He falls in love with Vrinda (Shirley Setia) at his workplace. Krishna struggles hard and he finally impresses Vrinda. He wants to get married to her and leaves the proposal before her. It is after this, their life witnesses several twists and tales. The rest of Krishna Vrinda Vihari is all about the hurdles in their relationship and how these promising youngsters take their relationship to the next level. Watch Krishna Vrinda Vihari to know about the story and the narration.
Analysis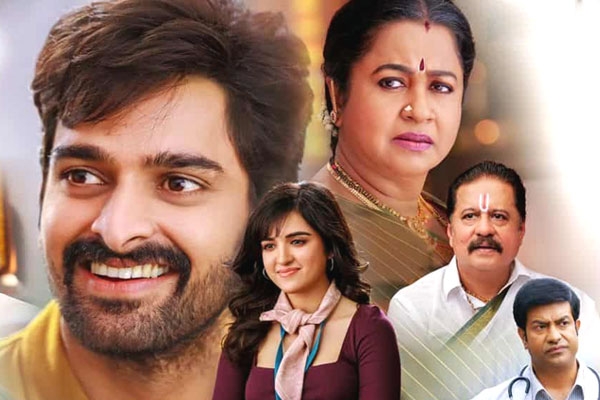 Krishna Vrinda Vihari starts on a decent note and the first half of the film is packed with entertainment. The love story looks routine but the lead pair and their performances bring freshness for the romantic drama. The songs are decent and the production values are grand. Naga Shaurya looks perfect in the role of Krishna and he did his part well. The emotional drama and the family episodes are penned well and decently presented. The first half of Krishna Vrinda Vihari makes a decent watch and it happens on a lighter note.
The second half of Krishna Vrinda Vihari is a mixed bag. Some of the entertainment parts work well. The film looks predictable and boring for the most of the time. The project manager thread is quite pale. The emotional episodes look fake and they hardly make any impact. The songs are ok. The production values are grand and the makers spent lavishly for the film. The technical aspects are grand. The climax is decent but predictable. On the whole, Krishna Vrinda Vihari ends on a below-average note.
Performance
Naga Shaurya is one of the finest performers and promising actors of this generation. It is a tailor made role for Shaurya and he did his part with perfection. An ample amount of care has been taken on his styling and screen presence. Shirley too is an apt choice for the role and the actress did her part well. Her dubbing work did not sound good. Vennela Kishore and Rahul Ramakrishna generated enough smiles. Radhika has a key role and she did well in the emotional episodes. All the other actors have been decent.
Krishna Vrinda Vihari has nothing great or an exciting script. The screenplay looks ok and the dialogues are good. The entertainment episodes are well penned and the actors carried them. The music by Mahati Swara Sagar is decent and the background score sounded good. The cinematography work is excellent and the production values are grand. The editing work is also good and the makers spent lavishly on the film. Director Anish Krishna fails to execute the film in an engaging manner.
Final Word
Naga Shaurya shines as Krishna in Krishna Vrinda Vihari, a romantic entertainer that misses the needed soul.
Stills from this movie
Videos & Trailers