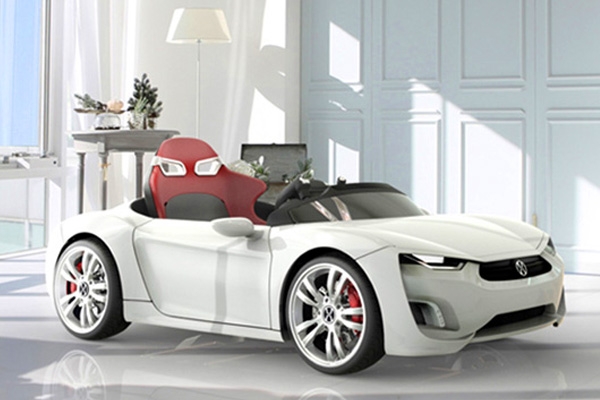 (Image source from: Android Powered car for kids})
A high performance 4 feet car is developed by a South Korean Company for kids with full-fledged racing motor car features. This technology aided car is costing 1000 USD and Android Tablet is equipped for dash board and infotainment works. The speed of F8 can be up to 14kmph and safe for the kids below 5 year age. The car is having in-built sensors to detect electric current, voltage, direction and internal temperature.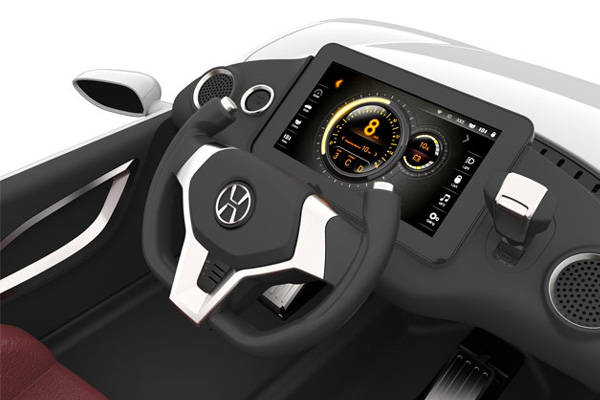 The car has long battery life, single charging can charge both 7-inch Android touch screen and car. Broon's wheels are identical to actual motor vehicle and also having all the suspension, rotation features.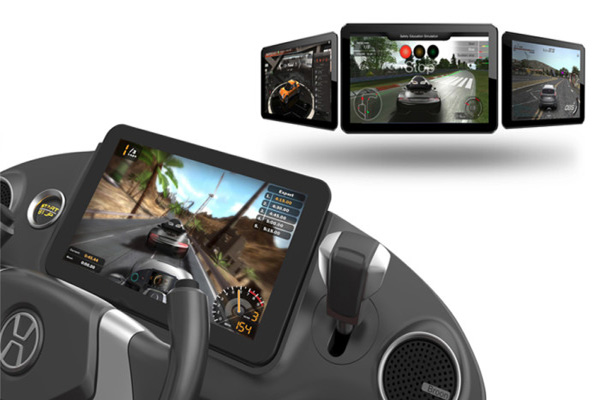 The car can be controlled with Bluetooth device and remote system. If anything goes wrong Broon will stop the vehicle with emergency stop or shut downing the system. And also instruct the driver to move the vehicle to a safer place or to rest the vehicle for some time.
Henes Broon F8 is going to be an ultimate sporting toy for kids and its pedals also support to play games on board.
AW: Kannamsai