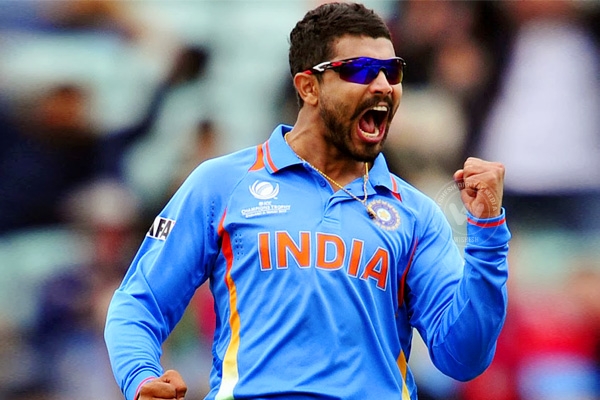 (Image source from: Ravindra Jadeja files Defamation notice on a newspaper})
All rounder Ravindra Jadeja filed a defamation petition against the editor of a Rajkot-based evening newspaper over defamation charges, seeking damages of Rs 51 crore.
Principal senior civil judge P B Parmar issued a summons to Satish Mehta, editor and owner of 'Aabtak', for attending the court proceedings on February 4th.
According to the lawsuit, the Aabtak news paper had on November 20, 2014 published a report alleging that 'Jadeja and his business partner Jenesih Ajmera' had links with Gangster Bali Dangar, who is facing charges of land grabbing and extortion.
Advocate Hiren Bhatt said that they had to move the court after they failed to get response to legal notices sent to the editor, Satish Mehta.
"The paper had published the news without verifying it and the news has damaged the reputation of my client. Jadeja has no links or has never met Dangar in his life. The newspaper says that Ajmera is Jadeja's partner in the restaurant (Jaddu's Food Field), which is wrong. Ajmera is not his partner in any business," said Jadeja's lawyer Hiren Bhatt.
-Kannamsai