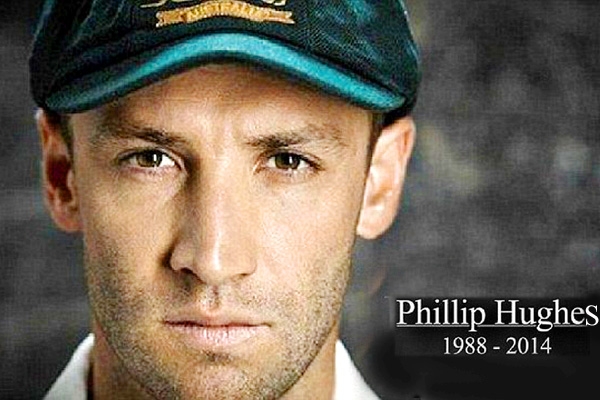 (Image source from: Memory show on Phillip Hughes at SCG})
Australia Cricket players are getting ready for an emotional match at Sydney Cricket Ground, where co-player Phillip Hughes succumbed head injury from a bouncer and fall down while playing five weeks ago. Sydney Cricket and Sports Ground Trust would place a Plaque of bronze near pavilion dressing room in memory of the late Phillip Hughes on Monday, containing the works and memories from his debut to last match and also they have planned to set 63 bats during the match to salute the late player outside upper deck of the members pavilion.
Team Australia will pay tribute to late Phillip Hughes where he played his debut first class match, first international test match and the last match of his life. The fourth and last match of Border-Gavaskar Test series will begin on Tuesday. Australia won the series with 2-0 lead as third match was remained hung.
Cricket Australia is yet to announce memory programs and events ahead of the Sydney test. After the accidental death of Phillip Hughes, entire sports world, especially the Cricket world felt sorry for the loss of 25 year old cricketer for a bouncer. Before the first match of Border-Gavaskar Test series the players paid homage to late player.
AW: Kannamsai