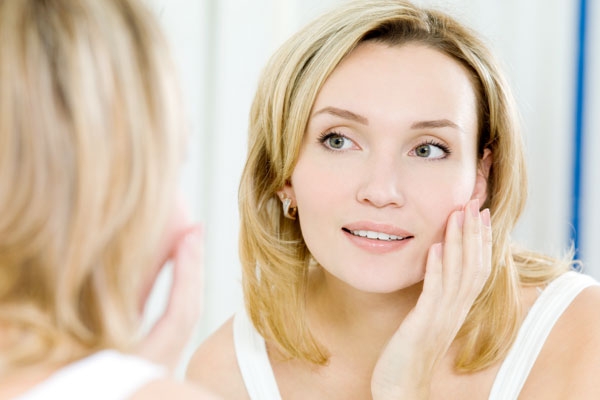 Girls and women sometimes feel bad with dead skin, black spots, wrinkles, dirt etc. There are many techniques to clean the skin to make it shine and smooth. Skin Peeling is a modern technology that has endowed us with ample chances to keep such skin problems at bay.
Skin peeling means removal of old and damaged skin layer while revealing an all-new replenished skin.
Although it is a natural process, peeling is now being implemented as a skin treatment technique to improve and enrich the texture of the skin using chemical or herbal compounds. After the process, the rejuvenated skin appears smoother and less dull than the older skin.
Herbal Peels:
A peel containing all-natural ingredients like vegetables and fruits which can be used for removing the dead follicles off the skin. Herbal Peel and classification can be,
Fruit Peels:
Fruit peel is totally enriched with fruits. It is filled with fruit acids called Alpha Hydroxy Acids (AHA's), considered best for all types of skin like oily, combination, dry, ageing and other types of skin. This peel not only works on the surface of the skin but also stimulates the inside to treat skin issues of all sorts while infusing the fresh fruit juices/pulps deep.
Vegetable Peels:
This peel contains hard vegetable particles that help to remove the stubborn impurities like blackheads from our face while the fresh vegetable juices infuse an instant glow to the skin. Apart from vegetables, the base of this peel also includes grounded rice and pulses, which acts as a great scrub. The scrubbing can cleanse the skin heavily and help in looking bright, but you must take care while scrubbing as it may cause bleeding or scars on sensitive skin.
Fruit Bio Peels:
Fruit Bio Peel to give your skin a new life by preventing acne, getting rid of sun spots, attaining a better complexion and a lot more. This peel is enriched with papaya extracts known for its fairness properties due to existence of papain enzyme - a bleaching agent.
Chemical Peels:
A chemical peel is often done using active ingredients and skin-exfoliating equipment, essentially to remove the dead follicles of the skin. During this, these ingredients penetrate deep inside and remove the dead skin layer while revealing an all-new, fresh face.
Glycolic Peels:
Glycolic acid peel is among the mildest and is devoid of any side effects. That's largely because glycolic acid is considered to be all-natural which is derived from sugar cane and belongs to a family of acids called alpha-hydroxy acids.
RG Peels:
This peel is very mild and is best suited for the area around your eye. Done after neutralizing that area, these are very effective for removing dark circles, puffy eyes and wrinkled contour. So, why are you waiting? Shed off your eye woes by opting for an RG peel.
It is also advised that you must undergo for skin peeling therapy or method at cosmetic clinic or at skin specialist for better treatment and results, since sometimes skin peeling may pull the skin deeper.

-Kannamsai