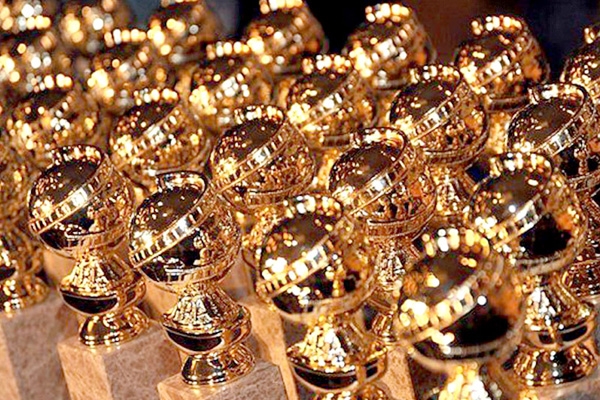 (Image source from: 72nd Golden Globes winners})
Golden Globes awards are the Hollywood top most awards among all the other awards, 72nd Golden Globe Awards which was held on Sunday January 12 2015 at Beverly Hilton hotel in Los Angeles, where celebrities vowed solidarity with France after the Paris attacks.
Boyhood was the triumphant at the ceremony, the film won three Globes including the coveted best drama prize and best director honours for Richard Linklater at star-studded ceremony .The movie was shot throughout 12 years with the same cast of actors, showing a child's growth to adulthood also won best actress award for Patricia Arquette.
"This was a personal film for me ... and it means so much to us that people have seen it and responded to it in that personal way," Linklater said.
Dark comedy Birdman is a comic work that employs farce and morbid humor, Birdman Theory of Everything, about world-famous scientist Stephen Hawking, each won two awards. Birdman took best musical/comedy actor prize for Michael Keaton, and best screenplay for director Alejandro Gonzalez Inarritu.
Here is the list of the winners in respected categories:
Film
Best film, drama: Boyhood
Best film, musical or comedy: Birdman and The Grand Budapest Hotel

Best actor, drama: Eddie Redmayne, The Theory of Everything

Best actor, musical or comedy: Michael Keaton, Birdman

Best actress, drama: Julianne Moore, Still Alice

Best actress, musical or comedy: Amy Adams, Big Eyes

Best supporting actor: J.K. Simmons, Whiplash

Best supporting actress: Patricia Arquette, Boyhood

Best director: Richard Linklater, Boyhood

Best foreign language film: Leviathan (Russia)

Best animated feature: How to Train Your Dragon 2

Television

Best drama series: The Affair (Showtime)

Best drama actor: Kevin Spacey, House of Cards

Best drama actress: Ruth Wilson, The Affair

Best comedy series: Transparent (Amazon)

Best comedy actor: Jeffrey Tambor, Transparent

Best comedy actress: Gina Rodriguez, Jane the Virgin

Best mini-series or TV movie: Fargo (FX)

Best mini-series or TV movie actor: Billy Bob Thornton, Fargo

Best mini-series or TV movie actress: Maggie Gyllenhaal, The Honorable Woman