Pranamya Suri Kuchipudi Production - Shree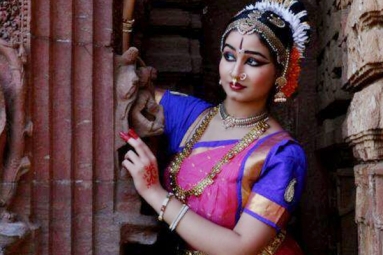 About this Event
In our marquee season of classical dances, we bring you an exquisite Kuchipudi performance by Dr. Pranamya Suri M.D., and her team

About the Event:

Goddess Lakshmi is the manifestation of compassion and of Vishnu's mercy.

She is inseparable from the Lord, and always comes with Him, during his incarnations such as Sita with Rama, Rukmini with Krishna. This evening will be dedicated to the magnificent Goddess, through excerpts of notable and popular choreographies in Kuchipudi.

About the Artist:

Pranamya studied Kuchipudi (Indian classical dance) under Guru Smt. Srilatha Suri for more than 23 years. In 2011, she began her journey as a soloist and has toured India to perform at some of the most notable classical dance festivals.

Pranamya is one of the most acclaimed young Kuchipudi dancers of the generation. She trained under her mother, guru Smt. Srilatha Suri, and received advanced training under Dr. Padma Shri Sobha Naidu and Sri Jai Kishore Mosalikanti. Known for her eloquent grace and uncompromising precision, her delightful style is the result of a perpetual love for the ancient art form. "Pranamya's understanding of the art form allows her to excel in technique. Her physical beauty, her virtuosity, her dedication, and her surrender to the art, on the other hand makes the audience emotionally appreciate the divine art. She is a rare combination of intelligence, immense talent and beauty, and is most definitely the future of Kuchipudi." – Padmashree Dr. Sobha Naidu.
EVENT TITLE & ADDRESS
STARTS FROM
South Middle School,
12310 East Parkview Drive,
Aurora, CO 80011

The Lumber Baron Inn & Gardens,
2555 W 37th Ave,
Denver, CO 80211

Red Rocks Colorado,
Red Rocks Colorado West Alameda Parkway,
Morrison, CO 80465

Broward Center for the Performing Arts,
201 SW 5th Ave,
Fort Lauderdale, FL 33312