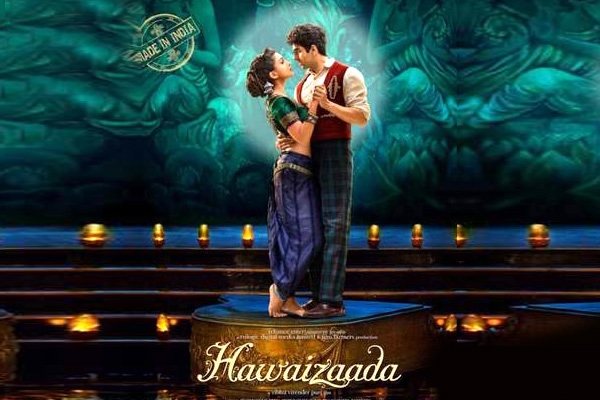 (Image source from: Hawaizaada new poster !})
Ayushmann Khurrana's upcoming flick 'Hawaizaada' has been directed by Vibhu Puri. The film is based on the life of a scientist Shivkar Bapuji Talpade who is said to have invented a flying machine during the end of 19th century. The film stars Ayushmann Khurrana and Pallavi Sharda in the lead roles.
The trailer received good reviews from the industry and became quite popular among the viewers. The Hawaizaada came up with its new poster. It is seen that both Ayushmann and Pallavi enjoying an electrifying chemistry.
In this movie Ayushmann's look is like a scientist, Pallavi is acting opposite to him and looks very beautiful as a Maharashtrian girl.
Now for more to know whether the movie will get good review and critics have to wait till the movie is shown on silver screen. The film is slated to release on 30th January, 2015.
AW: Arun Kumar